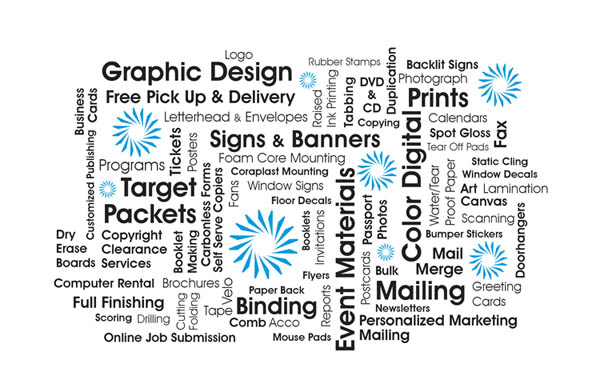 When it comes to communicating your image, Target Print & Mail's wide array of products and services can help you get your message heard. We produce anything from business cards and brochures to mounted presentation displays and tradeshow materials. Whether you need 5 or 50,000, we help you stand out.
Below is a list of some of the many services and products we provide. If you have questions or need more information, please contact us at 850.224.3007 or hello@targetprintmail.com.
Products & Services
Celebrate your brand with gifts that stick around

Signs, banners and other larger than normal prints that are used to get your message across in a big way.